October 18, 2023
Debtline Recognised as One of the Top 10 Large Debt Counsellors in South Africa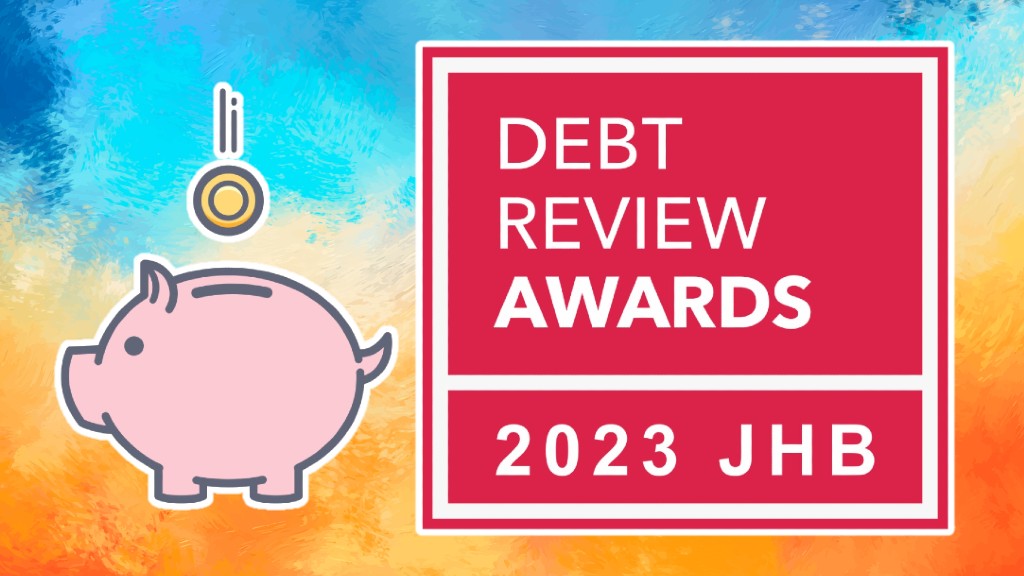 Debt Review Awards: Large Debt Counsellor Nominee
Debtline was again recognised as a leading debt counselling practice in South Africa for 2023. We have been nominated in the Top 10 Large Debt Counsellors category in the Debt Review Awards 2023.
The Debt Review Awards website describes the process as follows:
"The Debt Review Awards process in 2023 will be once again conducted by means of an online peer review system. Industry participants logged in and captured information in regard to various industry role players. This enabled the entire industry to voice their observations in regard to which firms had performed well and identified the top firms in each category."
As the premier awards event in the debt review space, all NCR-registered debt review companies are invited to participate. Nationwide, this means competing against nearly 1700 of our peers, which makes securing this recognition a badge of honour for the entire team.
Given the importance the industry places on compliance and security, the awards are managed by a 3rd party software provider and audited by the global accountancy, advisory, and consulting firm: Moore Accounting.
Legal: Attorneys for Debt Counsellors
2023 also saw the addition of a significant new category to the Debt Review Awards: Legal. This category seeks to recognise the entities working tirelessly on behalf of the debt counsellors and their clients to ensure a fair and just legal outcome.
The award presenters describe the importance of this category, saying:
"Attorneys who regularly represent debt counsellors and credit providers are also recognised during the Awards process. The results of new attorney-specific peer reviews will be announced on the day of the Gala, and certificates of recognition awarded to one attorney who acts on behalf of debt counsellors and one attorney who acts on behalf of credit providers."
Our legal partner, Van Der Linde Attorneys, has been nominated in this category for their excellent performance.
This category is an essential part of the industry because each nominee was evaluated based on four key criteria: Cooperation, Reasonableness, Integrity, and Reliability. This nomination means that peer reviews and a deeper analysis of Van Der Linde Attorneys performance by the organisers of the awards have found them to be leaders in their field.
The Helping Hand South Africa Needs
If you have been looking for more information on debt assistance to help you take control of your financial future, we are here to help. Visit the Debtline homepage, where we detail the exact process you need to follow to take control of your finances.
If you are ready to take action, please get in touch with us today via telephone or email. You can also submit your contact information via our web form to receive a free callback from one of our expert advisors.